Dr Jane Oakland MBPsS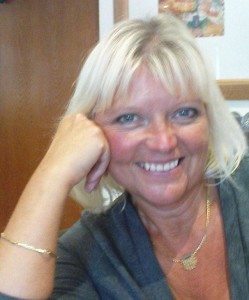 Jane has been a professional singer for 35 years. Through her own experience of debilitating performance anxiety Jane became interested in the impact of stress on the careers of professional musicians. While still working professionally, she undertook an extended period of study which culminated in the award of a PhD from Glasgow Caledonian University for her research on musical career transition and the implications of redundancy for musicians. This research explored how professional musicians cope with the loss of identity following redundancy. She is currently an active researcher in the field of musical career development and has published in several peer reviewed journals. Jane is a registered mental skills practitioner and trainer with BAPAM and works in private practice to support artists with all career related issues using evidence based psychological strategies and CBT techniques. She also works extensively with amateur musicians and students on performance preparation. Jane is Module Lead in psychology for the Performing Arts Medicine MSc at UCL and works with students at Birmingham University on performance enhancement. If you would like more information on Jane's work, personal advice or arrange an introductory private consultation please contact Jane.
Details of forthcoming workshops and events are posted on the home page.
Frequently asked questions
What is a Music Psychologist?
Applied Music Psychology is based on the same principals as Sport Psychology. Most sport institutions now work with psychologists to improve individual and team performance. A music psychologist works with musicians in conjunction with their tutors to enhance all aspects of performance such as injury prevention, anxiety or career transition. Much research is currently being conducted in relation to music and psychology but as yet we are decades behind the sports world when it comes to applying academic research to practical use in the 'real world'. One of the ways to encourage its practical development is for more musicians to explore and evaluate psychological strategies
Can I be sure none of my colleagues would know that I was seeing a psychologist?
Unlike athletes, musicians are still reticent when it comes to asking for help and prefer to deal with any issues privately. It is unlikely that any musician will experience a long career trajectory without some form of crisis. Unfortunately it is often only those at the very top of their careers who tend to admit to any crisis of confidence and even then, only when they have overcome it. All consultations are carried out in confidence and adhere to strict ethical guidelines.